After more than six years on the BFA Board of Directors, including nearly four years as Chairman, footwear expert Robert Perkins is stepping down and handing the baton to William Lamb Group CEO Jane Wilson. To celebrate his time at the BFA, we sat down with Robert to discuss his career, his top tips for emerging footwear businesses and his thoughts on the biggest challenges in the sector right now.
Back in September 1981, Robert Perkins joined K Shoes in Kendal, Cumbria, as a management trainee. He admits to having no intention of staying at the business but rather learning the ropes before returning to his father's electrical contracting firm near Shepton Mallet, Somerset. Instead, however, he "got the shoe bug" and set himself on a trajectory that would see footwear become the beating heart of his career.
Kickstarting a Career
After working his way up through K Shoes, he moved to Clarks in 1995 and became head of its children's division for two years. This experience catapulted him into a much larger operation that commanded incredible market share and employed thousands of talented people. At this stage, Robert was just 32 years old, and, he admits, his career "got off to a strong start".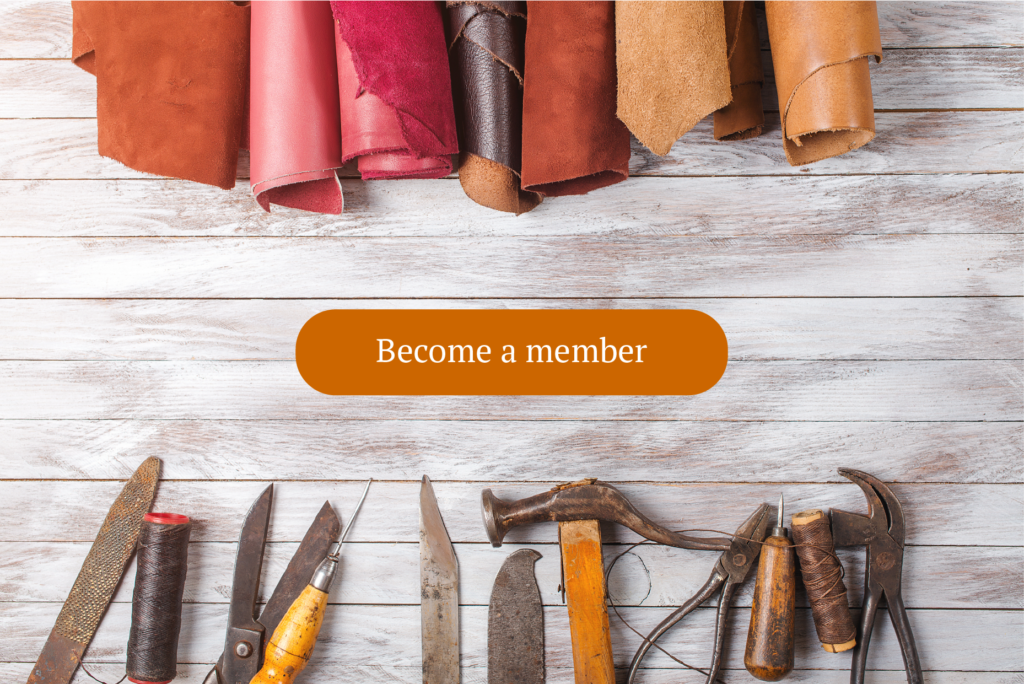 Later, he was approached to become the managing director of Pittards – a leather business based in Yeovil, Somerset. "I based myself in Leeds and ran its shoe and leather goods division, which at the time was under a significant program of transformation," Robert explains. "When I left Clarks, I was offered several high-profile jobs within the industry and decided this was something very different from what I had been doing. I liked the people and the team at Pittards, and I thought it would be an interesting challenge. I loved it!"
Footwear with Purpose
Next, he moved to Pentland to build its Brasher footwear brand. This was a small business that allowed Robert to be closer to his young family and take on the role of chief executive officer. He stayed until the early 2000s when the opportunity to establish his own business presented itself. "I got the bug of sports and outdoor footwear," Robert explains. "We invested in a little business called Kukri Sports, which was a clothing business for mainly rugby and other team sports. I spent six and a half years growing that little business, which had less than £1 million in sales when we invested in it. Years later, it was a £20 million business that we sold to JD Sports." His interest in technical outdoor footwear continued at inov-8 UK – a mountain running and trail running shoe business, which he also helped to grow internationally. He adds: "I have always loved growing brands around the world and finding niches. If it's a technical performance product, all the better!"
During the peak of his career, Robert was able to work in multi-faceted roles and learn as he moved from company to company. Today, he says that the lack of manufacturing in the UK could be hampering the knowledge and development of footwear professionals coming up the ranks. He explains: "A lot of design, development and sourcing was done in the UK, so it was easy to move around if you wanted to. Nowadays, designers and developers find it harder to learn their shoemaking skills because there aren't as many factories in the UK, and the ones that exist specialise in mainly traditional welted shoes, which is less relevant to the bigger market sectors of women's and children's shoes."
Despite this, Robert is keen to stress that the "industry is full of opportunity" for those who are hungry for professional development. He continues: "I think being well-travelled is hugely important. I have always travelled widely from my earliest days at K Shoes. It gives you an appreciation for global markets. There are a lot of opportunities around the world, but you've got to know where to put your efforts. If you travel widely, you start to build a picture in your mind of where certain products will be strong or if the weather conditions are suitable, or where the culture might suit a certain brand. Then it's about hard work."
Exciting Opportunities
Although he had every intention of retiring, the footwear sector had taken root in Robert's life. He was approached, yet again, to try something different as chief operating officer of Hotter Shoes. He took on the role in 2014 and completed five and a half years of service before hanging up his boots just prior to the pandemic. "It was a real pleasure to go back to the beginnings of my career in manufacturing and apply that passion and knowledge in an up-to-date way in a factory that has evolved into the biggest UK show producer [Hotter shoes]," he adds.
It was at this stage that Robert reaffirmed his commitment to the BFA by taking on the role of Chairman. Of course, any word of retirement never held true for very long! He continues to operate as a strategic advisor to BFA Member Vivobarefoot and performance underwear business, Runderwear. Robert says: "Vivobarefoot is a great, young team with lots of energy. They've got a deep commitment to natural health, sustainability and ethics, and it has been a real pleasure to be in a business that is championing a strong ethical stance in its business practices.
The Future of Footwear
What are the greatest areas of potential for contemporary footwear professionals? According to Robert, it's all about finding your niche. He says: "Today, there are many more niche brands that are trying to innovate. There's an enormous amount of energy at the bottom of the industry, both in terms of design and in terms of start-up brands. It is almost simpler for start-up brands because if you've got a great designer or if you've got great design skills, you can partner with an overseas factory to develop and produce your shoes."
He continues: "The power of the internet enables access to an infinite number of consumers around the world, but you've got to be clever. You've got to know how to market and how to create a point of difference. In the old days, if the big multiple shoe chains didn't buy your product, you couldn't take your product to market. Now, anyone coming out of one of the good shoe colleges and universities in the UK with strong determination, a little bit of start-up capital and a willingness to work hard can create a brand, source products, design great shoes and have a website to get started. Some of those businesses will do amazingly well, some of them will fail, and some of them will grow slowly, but it's created opportunities that, to be honest, when I was starting out, people could only dream about."
On the flip side, however, Robert agrees that this direct-to-market business model can leave individuals devoid of essential skills that make more well-rounded managers and chief executives. He says: "One of the biggest downsides I have seen is that the demise of some big companies means management training schemes that once existed and enabled people to move around the industry have disappeared. It is difficult [for individuals] to get the breadth of experience across retail, wholesale, marketing, product design, development and manufacturing that was lucky to have."
Despite this, he's always got an optimistic streak: "I'm still of the view that young people with determination can navigate their way around the landscape and build a career as they ever could."
Sustainable Stars
Of course, one of the most important topics in the footwear sector is sustainability, and Robert has opinions in this area, especially since working as a strategic advisor to Vivobarefoot. In his view, what makes the Vivobarefoot brand successful is how it is deeply committed to natural health, sustainability and ethics in a way that is totally authentic. "It can be very superficial," he says of businesses that aren't embracing sustainability in a genuine way. "Some try to bolt-on sustainability and ethics or human health… it shines through as not being authentic. I think the modern consumer is very in tune with that." One of the aspects of Vivobarefoot's business model that especially appeals to Robert is its Revivo scheme that reconditions and repairs older shoes to return them to customers or sell them on to new owners.
He comments: "When I started at K Shoes in 1981, we had a repair factory and repaired some 1,500 pairs a week! In the main, I would say most people who buy a pair of shoes today will give them to a shoe bank or, worse, they end up in landfill. If you are deeply committed to the planet and trying to sustain our resources, we must consume less, and we have to be prepared to invest a little more money in something that is of higher quality. The welted industry in Northamptonshire, which is an absolute strength of the UK, has always offered repairability. There are amazing opportunities for those Northamptonshire brands to align themselves with modern-day consumers who are buying into products that are more sustainable."
Advice for Footwear SMEs
Finally, with such a wealth of experience behind him, what does Robert recommend for emerging SMEs in the footwear space? "It's not a piece of original thinking," Robert jokes, "but the most important thing in my view is to have a unique selling point." He continues: "What are you offering to the consumer that nobody else is? Clarity drives passion, expertise, and focus, and that nearly always drives success. For me, it's very, very simple; be different and unique and focus hard on it, be the best at it, and win your niche. And if you do that, you will be successful in my experience."
Find out more about joining the BFA as a Company Member or Individual Member. Join our roster of BFA Partners to offer your services to the BFA Community. To discover more about the BFA Working Groups and Networking Groups, visit our About Us page.