What are some of the biggest trends in ladies' footwear and summer sandals right now? We spoke to BFA Members to discover some of the most significant shifts seen at Expo Riva Schuh, as well as the trends that are dominating the High Street for SS22 and beyond.
With scorching weather making women re-evaluate their footwear wardrobe options, now's the ideal time to discuss summer footwear trends and market preferences. We reached out to Members of the BFA Community to discuss current ladies' footwear obsessions as well as the styles that are likely to carry over into SS23. Recent returnees from Expo Riva Schuh also have things to say about what they've seen and what shapes and silhouettes are likely to be causing a splash in the hot weather of SS23.
Do you have insights to add to this blog post? Email us to share your views and we will add them to this article.
"The pandemic triggered major shifts in consumer behaviour that gave rise to stay-at-home trends for comfort footwear, bringing styles back to the forefront of fashion in unprecedented ways," explains freelance footwear designer, Dawn Linley-Hill, who is also a BFA Individual Member. She continues: "Brands responded with comforting familiarity, namely converse and crocs, while neutrals and blacks became the core drivers of colour as vibrant and bright styles saw significantly less demand. Slippers, mules and sports shoes were in as people continued to work from home, while formal styling, heels and bling were out. Cosy dual-purpose styles that functioned as slippers, house and garden shoes aligned with the shifting trends in a non-flattering phase of footwear."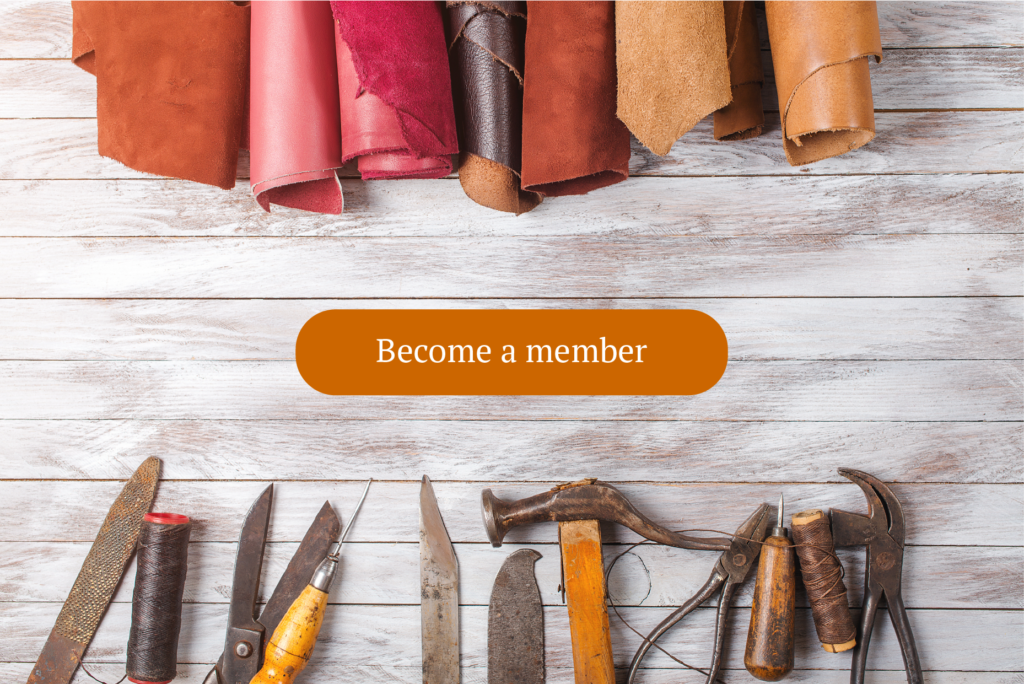 From this baseline, however, the public consciousness has seen the 'return of fun'. With live music events back in a big way and the chance to party now firmly back on the table, things have taken a turn for the vibrant and vivacious. Linley-Hill continues: "While comfort continues to persist, cosy tactile materials and full-on slipper footwear styles are declining, and formal and semi-formal styles have made a cautious comeback. The abundance of colourful styles observed in-store and online as of January this year proliferates optimism to brighten the dark winter days and signifies the upcoming social summer months to be full of vibrance and vitality. The corresponding key phrase 'Dopamine Dressing' incorporates the feel-good colours of grass green, burnt orange and cobalt."
Ones to Watch
Fisherman sandals
Wedges and wedge mules
Platforms
Flatforms
Clogs
Chunky footbed styles
Gladiator sandals
Pool slides
Starting with colours, Linley-Hill suggests that neutrals will continue well into SS23 with injections of colour used to generate newness within core styles. Others point to tan-coloured sliders as a significant trend, while the pure white trainer has become a spring must-have for the likes of British Vogue. Over at Schuh, the buying team told the BFA: "Whilst core colours such as black and brown are huge volume drivers, colour has sold better than ever, particularly pastels. We have also seen over-performance on neutrals and great reactions to print."
Linley-Hill adds that footbed, fisherman and casual clog profiles are the ones to watch, with comfort continuing to be a "key driver for sandals and sports footwear in conjunction with new technologies and sustainable enhancements". She also highlights pool slides and flatforms as styles to note.
Turning now to the buying team at BFA Member Schuh, the outlook for summer is positive. The team explains: "We have seen great success in sandals, with YTD sales +53% versus last year. From a trend point of view, chunky sandals have been really driving sales for us and we have been able to create historical best-sellers in our own-brand range. The Dr. Martens trend for sandals continues (see main blog image), with key styles selling out as soon as they hit down. Birkenstock has had its best year ever, and we continue to see strong demand for the brand."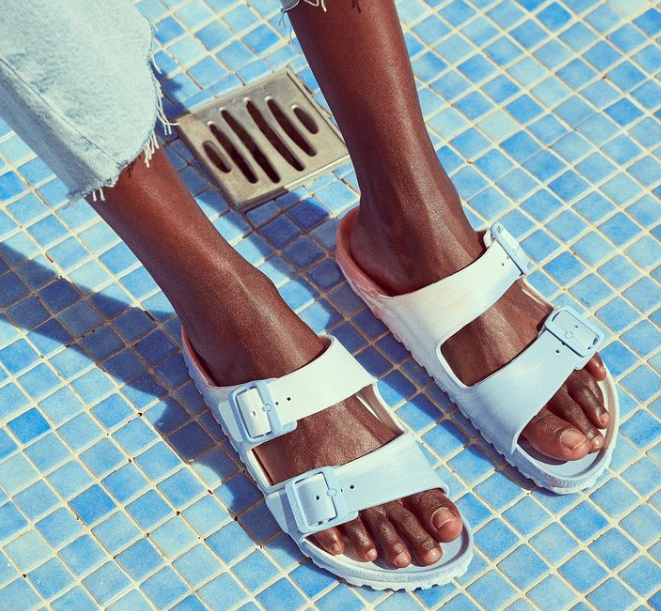 Details such as ties at the ankle have also been pinpointed by the women's fashion press as trends to watch. Lisa Paine, product director at BFA Member, T&A Footwear, says the business has had "great success with the gladiator sandal across ladies and kids," while also noting that "sports and athleisure have plateaued". Again, this suggests that we are leaving the comfort-focused trends of the pandemic behind us.
The Revival of Wedges
"The emerging trend is formal across all categories," continues Paine of T&A Footwear. She notes that wedges are selling very well, which is in line with the fashion press who pinpoint wedge mules as the summer shoe of the moment. Linley-Hill agrees, signposting "the revival of wedges and notch wedges, with heels and bling becoming prevalent".
Sacha Spencer, senior buyer at Marks and Spencer and also a BFA Individual Member, has recently returned from Expo Riva Schuh. She told us: "Vendors have seen the biggest increase with the dress category and heeled sandals […] brands and businesses are keeping their buys level but increasing the level of newness and interest."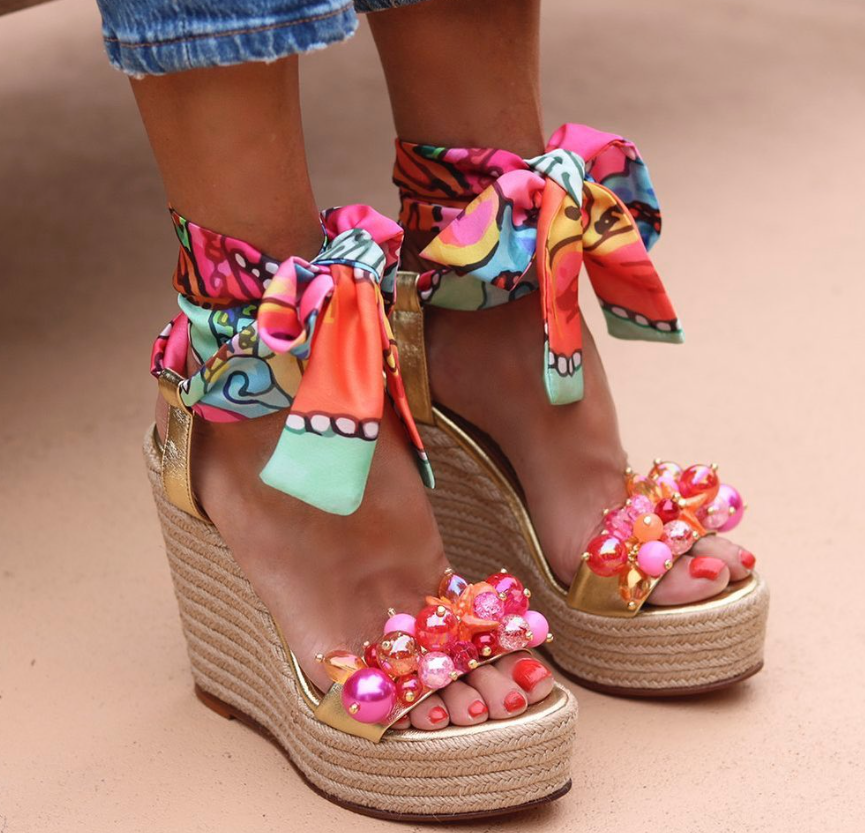 The buying team at Schuh adds: "In terms of heels, customers have switched to this shoe style with the resurgence in weddings and occasions. Bright colours, embellishment and platforms drive sales, and we have recently launched the brand Simmi Shoes to cater to the increased demand in this area. Elsewhere, kitten heels have also been making a steady comeback, while magazines like British Vogue are signing the praises of slingbacks for summer.
Extreme Proportions and Platforms
Across sneakers, sandals and occasion shoes we are seeing ever-growing proportions, including a focus on platforms and flatforms. Linley-Hill made sure to mention the trend for platform mules when sharing her views with the BFA team while noting that these extreme proportions are likely to stay thanks to "enhancements in 3D printing and emerging technologies".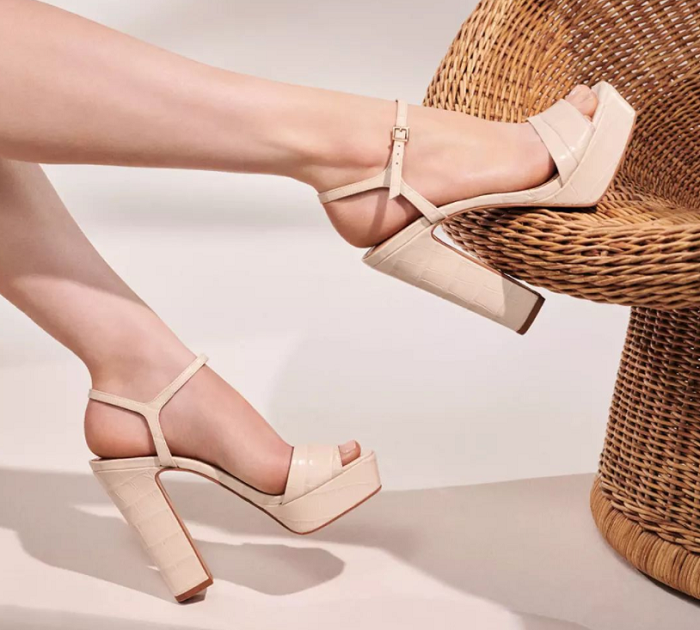 Sacha Spencer also picked up on this shift to sky-high heights at Expo Riva Schuh, writing "platforms, platforms, platforms" in her emails to our team and noting how "volume uppers in soft tactile leathers" are transforming sandals into something far more ambitious.
Mother Earth Materials
Craft weaves
Natural finishes
Jute
Raffia
Weaves, natural-hewn textures and raffia are all important materials for ladies' footwear and summer sandals this season but will be especially prevalent as we move towards SS23. This was equally noticeable across flats and heels at Expo Riva Schuh, which perhaps suggests that consumers want to feel more 'earthy' and 'natural' as well as buy more sustainably and ethically (although the two are not mutually inclusive, of course). 
Formal Flats
Finally, although heels are enjoying a resurgence it is safe to presume that many who got out of the habit of wearing high heels during the pandemic may never go back. This prediction has been proven at least partially true at Expo Riva Schuh with the rising 'occasion flats' category. Spencer describes it as "subtle sparkle through to statement trims" and notes that "loafers are still the go-to look for shoes" of this nature right now.
For further reading on footwear trends, BFA Members can log in to download our AW22/23 Footwear Trend Report. Contact us today to add your findings on ladies' footwear and summer sandals to this feature.