Continuing our Seasonal Updates series, we ask BFA Members to share the highlights of their children's footwear offering this summer and comment on how the back-to-school market is performing for their businesses.
As the sun shines in August, parents and guardians across the country are pondering the depths of winter and are choosing school shoes that can withstand the elements for the term ahead. This back-to-school frenzy is a hectic time for brands and independent footwear retailers in the BFA Membership, which is why we'd like to say a big thank you to all who responded.
Children's Shoes: The Independent Retailer's View
The current climate and rising cost of living are putting cash-strapped families in tough positions regarding children's footwear. As a result, the landscape of what's trending, what's selling well and what parents expect from footwear is changing at a rapid pace. "The parents we are seeing demand more from one pair of shoes and seek out playful yet smart, comfortable, easy to maintain and cool styles," says Samantha Tarbit, owner of BFA Member, Shoedini – an independent children's shoe shop in Milton Keynes.
Tarbit continues: "The need for one shoe that suits a multitude of activities is more important than ever. Throughout the lockdown period, we saw a trend toward the more robust, water-friendly and quick-drying summer shoes. This season we have seen that continue. That said, whilst the party/smart shoe remained locked away in 2020 and 2021, we have seen an increase in demand for smart, bright, fun shoes again in 2022."
BFA Member ShuZu specialises in measuring and fitting kids' shoes in Farnborough, northeast Hampshire. The business' director, Nadia Arden-Scott, says: "Trainers always do well as they are a 'go-to' and customers feel they can cover all basis. However, this is not always a good thing if they go down the cheaper route as they do not offer the right support for the wearer long-term."
She continues: "Back to school is proving positive for us […] people are conscious of price, and we are obviously still getting the ripple of Covid as we are experiencing delays in deliveries and styles being cancelled. We will see what the rest of August and September bring.
Trending Styles in Children's Footwear
At ShuZu, the "usual suspects" of navy and pink have been joined by more unisex yellow and red colourways as this season's best-sellers. Tarbit at Shoedini agrees, noting that "mood-boosting colours" have been the stars of SS22, including "super brights like yellow, oranges and greens". Tarbit comments: "The kids are leaning toward more vibrant options – even if the parents need some gentle persuasion to step away from the traditional pinks and blues. Styles of sandals selling well are fisherman and closed toe (infant through to senior), sports sandals with strong adjustable heel caps, quick dry and machine washable materials and rugged non-slip sole units."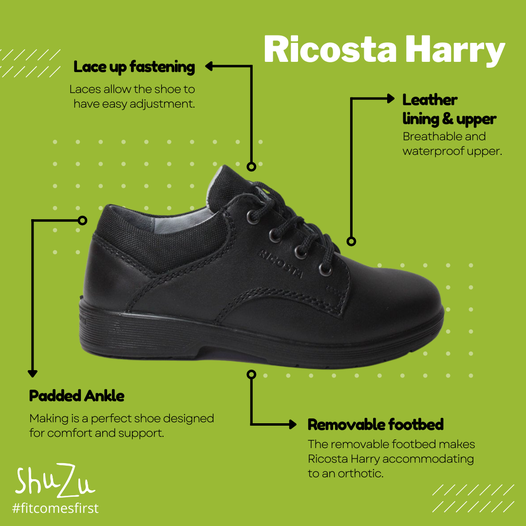 Things are changing at a deeper level, though, specifically in fittings and foot health. Junior-aged children (seven to 11) are wearing more structured shoes, perhaps driven by parents' desire for durable and hardwearing footwear that offers longer-term value for money. At Shoedini, the team's findings make for insightful reading…
▶ Between January – December 2021, we saw an increase of children who came to us following self-fittings and online purchases wearing 89% ill-fitting and not fit-for-purpose shoes.

▶ These ill fits are becoming an increasing risky normal, with a generation of parents leaning toward the (initially) more budget-friendly or throwaway seasonal option and who have purchased the self-fit gauges online during the lockdown.

▶ Since launch, Shoedini has seen a dramatic year-on-year increase in medically referred children. Children who may wear orthotics, have hypermobility, muscular dystrophy, diabetes, or live with other complexities that need to be factored into shoe fittings.

▶ Since January 2022, we have referred over 320 children (1 January to the end of July 2022). Compared to the same period in the previous year, this number has jumped by 50%.

Data and insights from Shoedini, Milton Keynes.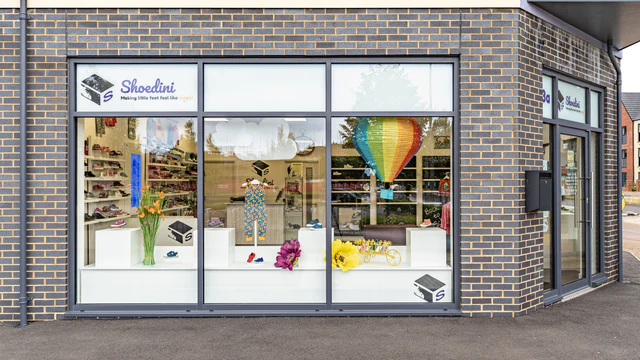 Children's Shoes: Back to School Sales
Considering all this, it seems parents and guardians want to provide their children with structured shoes in terms of construction and aesthetics. Tarbit explains that her most popular styles have toe scuff bumpers, closed toes, minimalistic uppers and soft cushioned linings, and a more robust silhouette overall. Parents appear to have watched the steady increase in unit prices and have budgeted for the back-to-school season. "The average price of our school shoes is £60 per pair. Parents continue to look at school shoe investments closely," Tarbit explains. "They demand more from school and PE shoes, with most using PE trainers for daily and/or weekend wear also."
From a brand perspective, this season's most popular back-to-school styles are ready for action. Sarah Northage, head of sales at BFA Member Start-Rite Shoes, says: "We are seeing strong performances across our Heritage School styles, which indicates that parents are looking for footwear they trust to fit well, be durable, comfortable and add long-term value."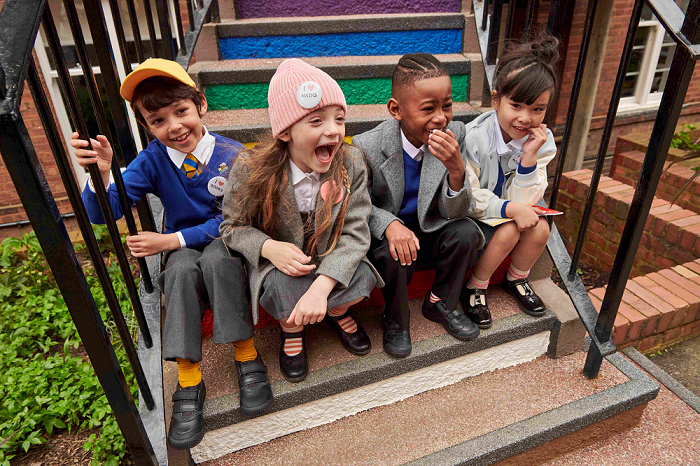 She continues: "There is growing interest in 'cross-over' styles that work for a variety of uses, so once again, comfort and durability are key drivers here. There is no doubt that the market is still dominated by more casual footwear, and children are becoming more interested in gender-neutral styling. More girls are choosing our rugged styles for school, and perhaps after this summer's success in women's football, more girls will join the boys looking for footwear that will last in school, for a kick about in the playground and at weekends. For AW22, we are again expecting to see the Chelsea boot look to be a strong silhouette for us. This style adapts well for a variety of occasions, and it's incredibly robust. We are also introducing some new upper patterns on with a material mix and colour blocking that we expect will be popular."
Children's Shoes: Brands and Start-Ups
Of course, the children's market isn't just about back-to-school. Parents are willing to invest in their children in ways they might not do in themselves. This opens a market for innovative, sustainable and conceptual children's footwear. BFA Individual Member Stuart Davis is the co-founder of Dubs – a "planet friendly" sustainable sneaker brand that was founded during the pandemic. "With the continued move to more interesting and exciting materials in the adult market, we will see this filtering down to the kid's sector," Davis predicts.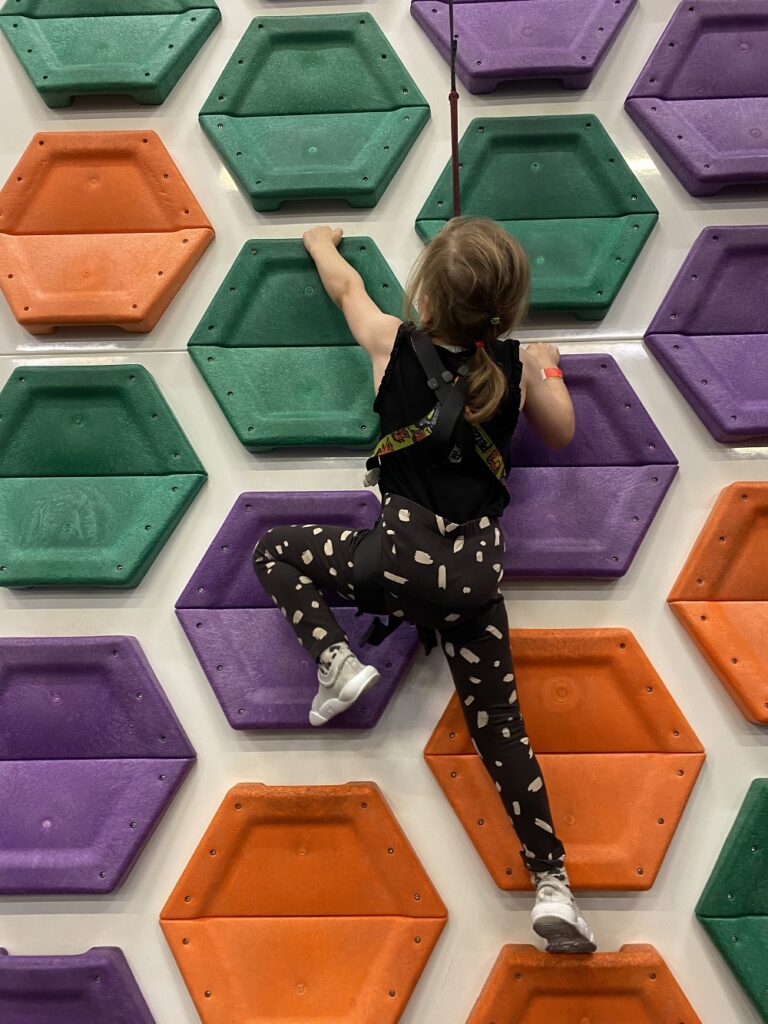 He believes the sweet spot is "hybrid footwear" that mixes the comfort and convenience of trainers with the smartness of formal footwear. He notes: "As sneakers become a more accepted shoe choice for all occasions, we can see smart hybrid sneakers being worn by kids at events such as weddings and smart family gatherings."
Also going down the route of more adaptable and sustainable children's footwear is BFA Individual Member Gaynor Thomasson. She recently founded Heelz and Toez, a customisable and adjustable sandal concept brand that secured investment through the BBC television programme Dragons' Den. Thomasson explains: "We know that 65% of kids' shoes don't and can't fit their little feet properly. Yet it isn't an issue that takes priority. We need to be able to adjust shoes to each little foot."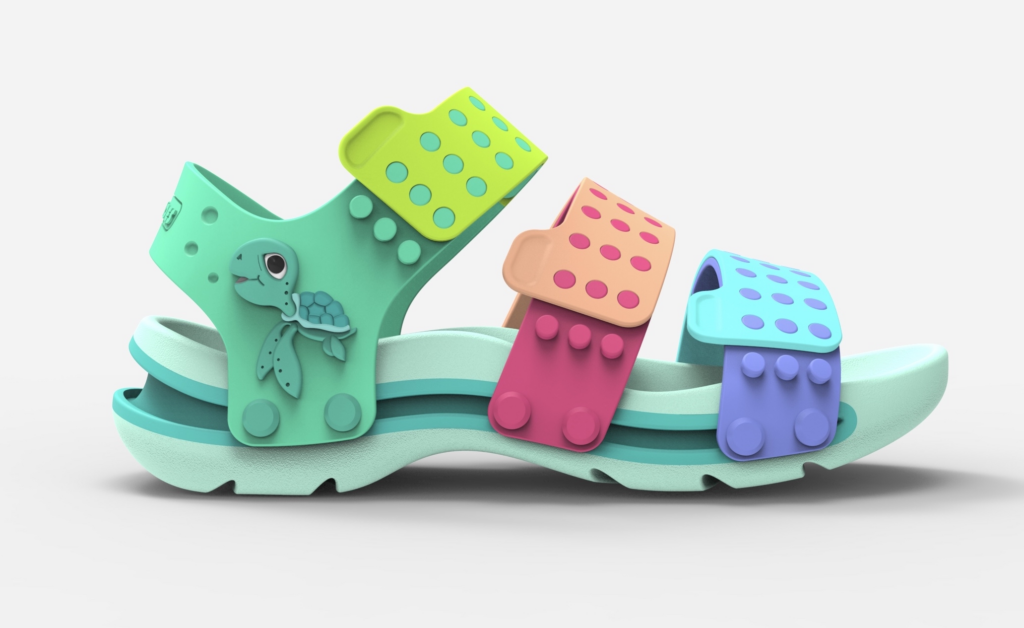 Thomasson hopes that her fledgling brand and its gliding system will give parents a more 'bespoke' option for their children. For example, the right and left shoes can be fitted independently from one another and can be adapted to suit the changing shape and size of a child's foot as they grow.
The Outlook for Kids' Footwear
The market for children's shoes has commercial potential that many established businesses want to tap. Recently, BFA Member Dune London announced the launch of its new kid's footwear collection – the first children's offering in its 30-year history. The 22-piece girls' range is "inspired by the premium design ethos of the adult collection, focusing on ready-to-run trainers, cool-for-school shoes, and miniature versions of best-selling styles," according to a press release.
Dune London founder and chairman Daniel Rubin adds: "Introducing a Dune London kids range is something we have been mulling over for some time. Doing a "mini-me" version of some of our iconic casuals and boots made so much sense. It has taken quite a few attempts to get the range just right. Now I think we have cracked it. We have created a range that is special and different. I am really excited by the launch and am sure this is going to be a key element of our Dune London range going forward."
For retailers on the ground, the outlook for this autumn/winter looks to be focused on weatherproof children's shoes that can withstand a half-term holiday in the UK rather than a sunshine getaway. Shoedini's Tarbit predicts demand for active shoes, walking shoes and water-resistant boots will increase. As families across the UK tighten their belts, there will be an incentive to spend a little on shoes that offer a return on investment. If these shoes have a sustainable element, desirable materials and a gender-neutral colour palette, we may see lines jump straight to the top of the best-sellers' list.
Find out more about the BFA and how to become a Member of the Association. Read more of our monthly seasonal updates here.