With Huw Jones, Health, Safety, Environmental & Risk Management Coaching & Consultancy Professional
Following serious fires in our Industry & elsewhere Huw Jones; our Health, Safety, Environmental & Risk Management Coaching & Consultancy Professional, is joining the BFA to present this workshop, which will be held on Wednesday 7th December from 10 to 11am.
Do you have any of the following on site:
Combustible Packaging, Glues, Solvents, Lacquers, Aerosol Spray Cans, Flammable Gases or Fine Dust/ Powder?
Do you have an up-to-date Fire Risk Assessment with the required DSEAR Assessment?
This session is designed to be interactive and improve your knowledge of both:
General Fire Risk Assessment & Controlling the Dangerous & Flammable Substances* commonly used in our industries.
Huw will be providing a brief illustrated summary of good/ bad practice and legal requirements alongside simple assessment templates & check sheets, to achieve safe practice.
The workshop will consist of a short 30 minute presentation by Huw, followed by an opportunity for attendees to pose questions or share their concerns.
HUW JONES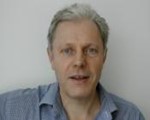 Huw has served as Chairman of Industry Advisory Committees and is presently Safety Consultant to Industry Federations.
Huw is a passionate advocate of behavioural safety and has trained and successfully introduced and developed H&S, Environmental (e.g. ISO 14001) & Fire Protection Management Systems into multinationals and SME's.
Since 2010 Huw has focussed on Sustainability, Eco-compliance and energy/ waste reduction and helped save clients £millions with many sites achieving over 30% energy use reduction with 10 factories receiving Marks & Spencer Eco-factory Accreditation; and a further 8 businesses achieving ISO 14001 Environmental Accreditation.