Why IP is the most important commercial asset for your business
We are pleased to welcome BFA Partner, Briffa to present an exclusive webinar for BFA Members on Wednesday 26th January at 10 am.
Briffa is a specialist law firm of intellectual property solicitors. It helps all types of businesses to identify, protect, develop, monetise and enforce their intellectual property rights. Since 1995, it has assisted clients in a wide range of creative and technology sectors with every aspect of IP law. These range from litigation to licencing. Briffa solicitors go above and beyond to ensure they deliver exceptional service with quick turnaround times.
Intellectual property rights are legal protections for creations of the mind. These include artistic, literary and musical works, designs, inventions, and business assets, like brand names, logos, and even trade secrets. Common forms of intellectual property legal protections include trademarks, copyright and patents.
In this webinar, William Miles from Briffa will explain why IP is your most important commercial asset. He will cover the IP rights that are most relevant in the footwear industry and explain what practical steps brands can take to increase their protection, without exposing them to claims from third parties.
Join this free webinar, taking place on Wednesday 26th January at 10 am, to hear first-hand advice from Briffa to help you increase your IP protection.
After the 30 minute presentation, there will be an open Q&A session. You will have the opportunity to ask any questions you may have to William.
WILLIAM MILES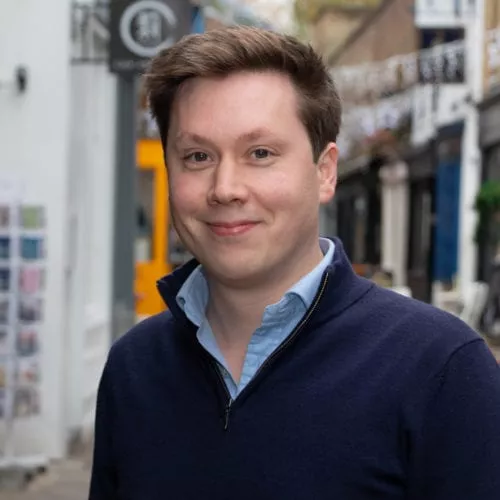 William advises on a broad range of intellectual property matters with a focus on contentious work. He specialises in particular on trade mark, design rights, copyright disputes, passing off claims and domain name complaints.
He regularly prosecutes and defends matters at the UK Intellectual Property Office, EU Intellectual Property Office, Nominet Domain Name Registry, Intellectual Property Enterprise Court and the High Court (Chancery Division). William also has significant experience with both arbitration and mediation.
William's clients operate in a broad range of industries, including fashion, product design, food & drink, software, robotics, finance and events. He has a particular interest in complex disputes, brand protection and deal-making.
Read more: Word or Logo? Choosing the Perfect Trade Mark Application
Read more: Who Owns Your IP?