Prof Laird and Dr Shivkumar have studied the stability of a model human coronavirus on different types of leather commonly used in shoemaking, as well as the efficiency of transfer to materials associated with the shoe industry such as stainless steel (sewing machines) and cardboard (shoe boxes).
Additionally, they demonstrated that leathers coated with an antiviral coating significantly reduced the stability and transfer of the coronavirus.
Join this free global webinar, taking place on Wednesday 24th November at 4:30pm, to hear first-hand the results of their research and how those findings can help your company to better adapt its manufacturing and handling processes, and help staff be safer.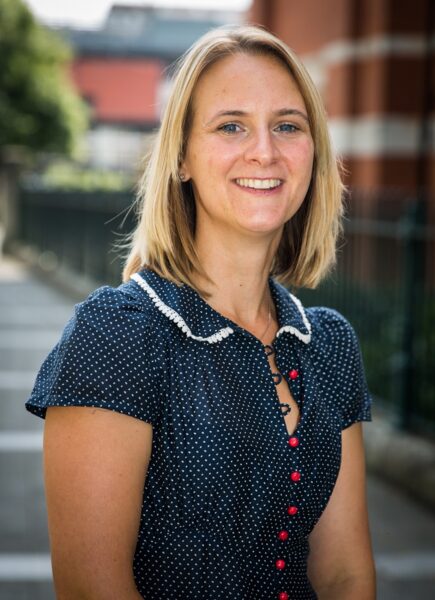 PROFESSOR KATIE LAIRD
Prof Katie Laird is a Professor of Microbiology in the School of Pharmacy and Head of the Infectious Disease Research Group at De Montfort University, She has extensive experience working with industry and her research is extensively published and recognised internationally.
Her latest work includes researching the transmission of coronavirus on textiles and materials including healthcare workers' uniforms, how effective hospital laundry is in killing the virus and assessing the transmission risks in the shoe manufacturing industry as part of a special project commissioned by the British Footwear Association.
She is also the founder of A Germ's Journey educational resources, that help pre school-aged children to learn about the importance of washing their hands, and how not doing so can transmit infections. The project has been supported by Barclays and hygiene giant Dettol, who funded the publication of 1,000 copies of her latest book for children on the prevention of respiratory disease in the UK and UAE.
DR MAITREYI SHIVKUMAR
Dr Maitreyi Shivkumar is a virologist and Senior Lecturer in Molecular Biology in the School of Pharmacy at De Montfort University. Her research interests are in understanding host-pathogen interactions and the development of antivirals.
Over the last year, she developed human coronavirus models to study the survival of coronaviruses in the environment, and together with Professor Laird has worked on projects investigating the stability of coronaviruses on textiles and leather, as well as the transmission risks of coronaviruses from these surfaces.