The British Footwear Association are pleased to welcome the return of BFA Partners Magazino who will be presenting a webinar for members on Wednesday 27th October at 2pm
German robotics specialists Magazino develop software and build robots that work together with people – autonomously, safely and at a level of navigation and manipulation that nobody before them have reached.
In this webinar you have the chance to discuss with the experts:
How crazy will it get? A forecast of this year's peak season between Black Friday, Cyber Week and Christmas
What to expect in times of "post-covid" developments and clogged supply chains
How mobile picking robots support logistics operation in footwear warehouses?
Best practice: How and why FIEGE Logistics uses robots to support their footwear shipping
Speakers:
Frederik Brantner, CEO & Founder, Magazino
Frederik Brantner (CEO) is one of the founders of Magazino. Since the start in 2014, he grew the robotics company to the largest team in perception-driven robotics in Europe with currently more than 100 employees. Magazino is one of the first companies that brought mobile picking robots into live operations at several customer sites. Magazino raised over USD 50 million VC in total and its investors include Jungheinrich AG, Körber Group, Zalando SE, Henderson and FIEGE Logistics.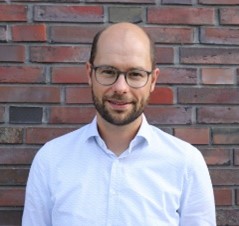 Christoph Mangelmans, Managing Director Business Unit Omnichannel Retail, FIEGE Logistics
Christoph has been with FIEGE since 2003 in various positions. He started his career as a dual student in 2003. After his successful studies he continued as project manager for Fiege before becoming an executive assistant for the Board. In 2010 he became the site manager for the FIEGE Megacenter in Ibbenbüren. Since 2014 Christoph is a Managing Director of the Business Unit Omnichannel Retail (formerly Fashion & Online Retail).
.
Following the 30 minute presentation, attendees will have the opportunity to pose questions directly to the Magazino team.