Designed in Britain and manufactured in Italy, family-run footwear business Nicola Sexton has recently stepped back from the wholesale market to focus on large outdoor events to grow its sales. Here, we speak to the brand's founder, Nicola Sexton, to find out more.
Interesting changes have happened at BFA Member Nicola Sexton since the pandemic. The business has shifted focus away from the wholesale side of its business and is now capitalising on the success of in-person shows across the country, such as the Badminton International Three-Day Event, the Great Yorkshire Show, the Royal Highlands Show, and the Cheltenham Race Meetings to name a few. This has also coincided with the planned closure of its store in Bury St Edmunds, which was set in motion before the pandemic, in favour of an online strategy.
This is a significant shift for the brand, especially as it started life as a high street luxury designer footwear boutique in 2010. The business' eponymous founder imported Italian and Spanish footwear brands into the UK but began formulating her own wearable and affordable creations that could supplement this offering. To do this, she began working with two family-run factories in Italy to bring her own footwear designs to life.
This self-titled range was initially supposed to sit alongside other brands, but, when word spread of the offering, customers began to shop the collection exclusively. A chance encounter with a fashion agent, who took the shoes on the road, led to a burgeoning wholesale business that propelled the brand higher. Now, some 12 years later, the Nicola Sexton brand is known for its modern footwear offering that puts a twist on classic styles and focuses on comfort.
Here, we speak to Nicola Sexton about this latest phase in her business' life span and find out what core challenges she's facing as a footwear SME right now.
What do you think Nicola Sexton footwear is known for?
Our use of colour and flamboyant materials with, of course, our Swarovski crystals around the sole units. Our Chelsea boots and loafers are our core styles, especially those with Swarovski crystals or rims around the sole. The added comfort from a foam insert within the footbed makes the collection an instant must-have once a customer tries them on.
How do you respond to trends? Do you follow them or make your own?
Our collection consists of classic styles that never date. I pay attention to seasonal colour palettes, but I tend to do my own thing when designing new styles. Therefore, you will find a mix of repeat core styles in different colourways that never leave the collection, along with two or three new styles each season that dip in and out in response to current trends.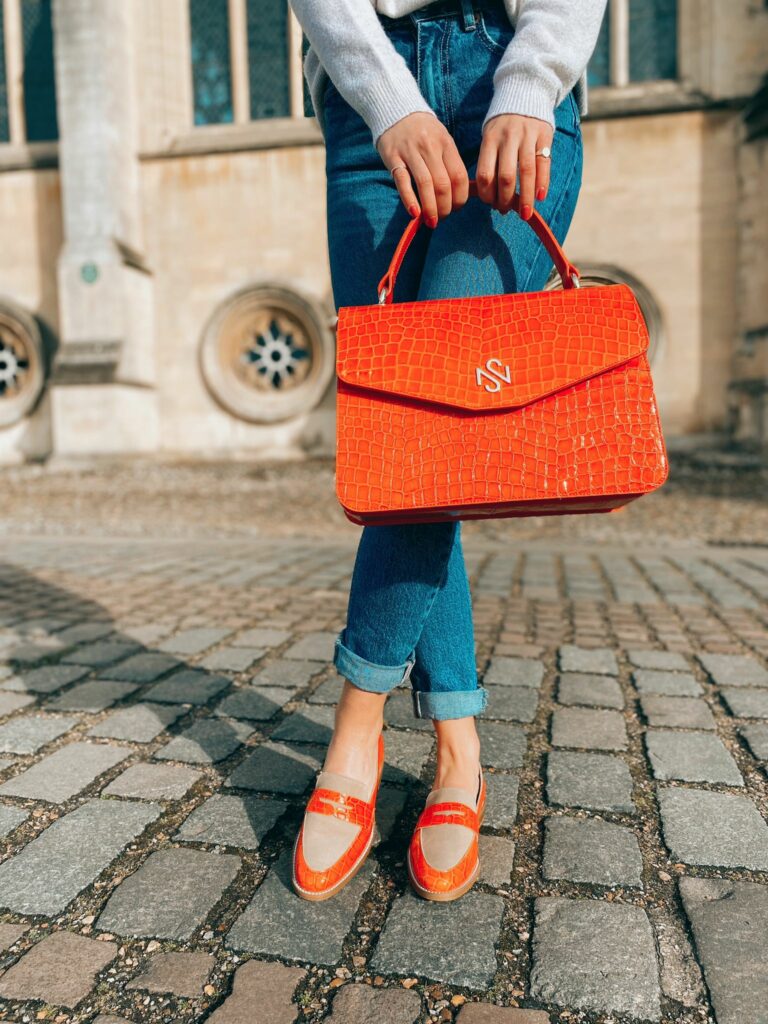 Who is your target customer and what sort of woman is buying your shoes?
We sell shoes to an age range of 20 to 80, although our target and regular customer is 35 plus. They are looking for something different, sexy and elegant without compromising on comfort.
You recently stopped focusing on wholesale in favour of large outdoor events. How is this strategy working for your brand?
This year, we will attend 14 shows around the country. They vary from country shows and international three-day events to Christmas shopping destinations. We have always benefitted from an extremely loyal following from our local customers, having had a high street store for 10 years in Bury St. Edmunds. However, being on the show circuit has opened us up to a much larger audience who are now becoming very loyal followers, returning at shows and placing orders online in between.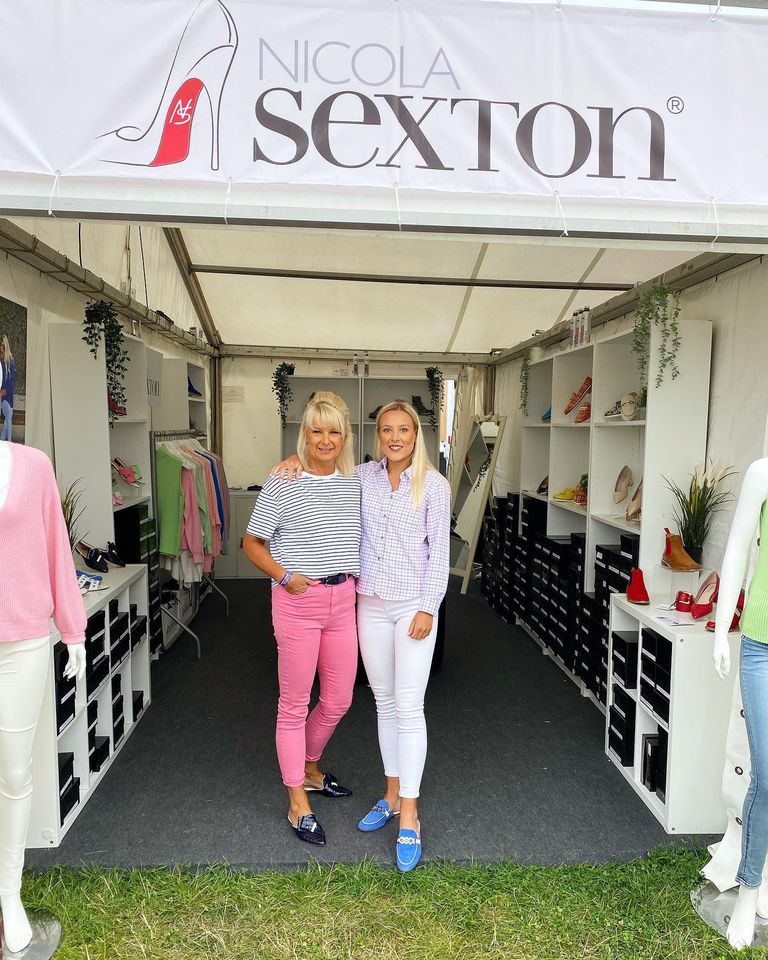 Also, there is a very different vibe at shows. Customers make an impulse purchase as they are seeing you in the moment, whereas on the high street, the browser knows you will be there tomorrow, the next week and so on. Shopping has become a significant part of events, with visitors going with the intention to shop and knowing they will find lots of brands with a different product offering than the high street.
Have you maintained any links to your wholesale business?
We still have wholesale customers, and I'm not going to close the door completely. I am always happy to discuss new opportunities, but currently, we have our hands full with what we are doing. I certainly won't revert to trade shows; there is plenty of new wholesale business to be found on the show circuit.
What are your biggest concerns about the footwear sector right now?
I guess the same as everyone, the increase in pricing! Our biggest hurdle is keeping enough in stock and, when re-ordering, making sure there is a realistic delivery time. Many people will pre-order at shows, which is a fabulous business model, but only if you can deliver on time!
Find out more about Nicola Sexton via the brand's BFA Member profile. To feature on the BFA Footwear News Blog, please contact us. Be part of our community. Join the BFA today as a business or individual.