A Huddersfield-based business which has saved more than 60,000 pairs of branded trainers from landfill or incineration has been named an official sustainability partner of JD Sports.
Launched in 2015 Sole Responsibility is a circular economy business which has grown 40 per cent year on year and now employs ten staff. It buys branded subprime, returned and seconds trainers and clothing destined for disposal – re-selling it to consumers via an eBay shopfront.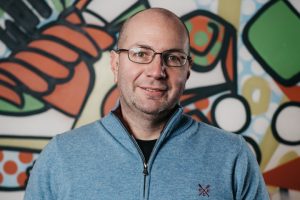 As an official partner of JD Sports, Sole Responsibility sells the retailer's end of line or slightly damaged trainers via its eBay site – providing the retailer with a sustainable solution for seconds and returned stock.
With an online shop stocked with high quality seconds the business offers consumers a responsible choice when purchasing branded shoes and clothing.
The business is also passionately committed to supporting charitable courses by pledging around 10 per cent of its stock to charity annually – a move which has seen it donate 4,000 coats and boots with a retail value of £75,000 to the homeless in the North.
Simon Payne, who founded of Sole Responsibility said: "There is a huge lack of awareness about the unknown volumes of waste that goes on in the fashion industry – with subprime, returned and seconds stock deemed unsaleable, it is often incinerated or disposed of because of very minor flaws of damage.
"Our business offers retailers a new model that allows us to make a sharp break in the usual linear economy and stop the unnecessary disposal of these products. By buying goods that would have been disposed of, and selling them to consumers who may not be able to afford branded products or want who to show their commitment to a sustainable way of shopping, we are extending the life of these high quality items that can be worn for years to come."
Payne added that "more and more retailers are realising the benefits of working with a sustainability partner", a topic which will be explored further at the upcoming free one day sustainability event In the Circle.
"Our affiliation with JD Sports is helping to provide a sustainable solution for its second or returned stock that could potentially end up in landfill without our solution" Payne explained.
Talking of the business journey, he says it all stated "as a hobby 16 years ago" when he and his wife would look at markets and car boot sales for items which could be resold on Ebay.
"Over the years we realised that returned and subprime products, especially trainers, was a huge issue for the fashion and retail industry and often, despite the huge environmental implications, disposal of these goods was the most cost-effective option. We know seconds are not for everyone, but it is a viable option to consider and it does help the environment.
"We have grown exponentially over the past five years – from housing our stock in kitchen cupboards in our home to moving into our current premises – a converted mill – and employing nine staff. Our business has been created around our family – allowing us to spend more time with our children whilst providing a real difference and driving change.
"We are committed to working with the fashion and retail industry over the coming years and making eco-aware purchasing become a priority for consumers. We want people to know that there is a different way to shop. We believe that seconds should be given a second chance and shoes and clothing with very minor faults should be something that everyone considers next time they need new trainers or clothes."