Having recently joined the BFA, Ration.L is a gender-neutral, Vegan Society Certified footwear business that's ready to take the market by storm. Here, we speak to Founder and CEO, Kavita Basi, whose own story of surviving a brain haemorrhage inspired the development of multiple brands with health and happiness in mind.
In March 2015, Kavita Basi was taken to A&E with a life-threatening subarachnoid brain haemorrhage. This terrifying experience led to four operations, a 50% survival rate and the very likely possibility of long-term complications, such as hearing loss, paralysis and brain damage. Fast forward to 2022 and Kavita has made a remarkable recovery with few side effects to contend with. Now, she is on a mission to help others and channel her refreshed perspective into brands that promote a happy and healthy lifestyle, as well as environmental causes.
She says: "Alongside helping others, it was also important for me to help our planet. I have always been interested in sustainability, the social changes happening in society, and wanting to live better due to my life-changing experience. This all helped to enhance my focus, and now I want to continue to raise awareness for both brain injuries and living better."
"I decided to create two brands with a different purpose, but each with the same goals. Working on key sustainable products with longevity, designed with intent, with eco-materials that are either recycled, vegan and/or cruelty-free, right through to biodegradable packaging… each process is thought through to ensure we are providing the best products for both consumers and our planet."
Basi created two brands: recycled plastic and organic activewear brand, Reflexone, and a gender-neutral vegan shoe company, Ration.L. It is of course the latter that has captured our attention here at the BFA.
Ration.L Vegan Shoes
Ration.L creates long-lasting, minimalistic sneakers that are designed in Britain and crafted from certified recycled and organic materials. Its core range of shoes is Vegan Society Certified and has received 'The Vegan Trademark'. Looking ahead, the brand is continuing to research and develop further product ranges, including pull-on, flip flop, slider and boot styles that share the same environmental and ethical credentials.
The R-Kind Vegan Trainer
As a new brand, Ration.L is starting with a staple design and has ambitions to grow. Its core product is the R-Kind sneaker – a Vegan Society Certified PU trainer, available in a range of colours like 'Neptune Blue' and 'Jupiter Pink' as well as classic black and white. The retail price for a pair of R-Kind trainers is £70.00 and customers can buy online and via social media (including TikTok Shop). For every pair sold, 5% of the profits go to The Brain & Spine Foundation Charity.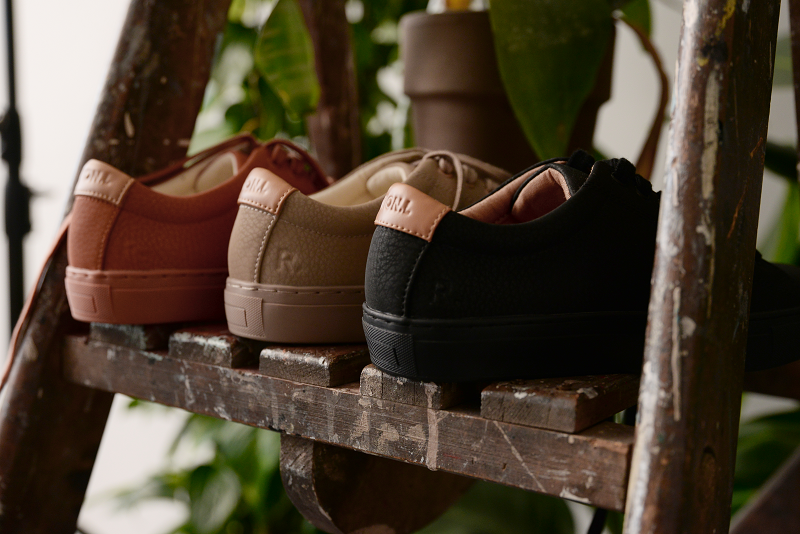 To find out more, we asked Basi our questions about her growing business and the story behind her brand. Here are some of the highlights:
What encouraged you to start the brand and what is the story behind it?
I spent 25 years in the fashion industry, visiting countries around the world and seeing the challenges posed to the environment and communities by the sector. This inspired my mission in 2014 to change our ways and be more ethical from design to production. Seven years ago, I suffered a subarachnoid brain haemorrhage and was faced with a life-changing experience. I had to relearn a lot of basics, I lost my coordination, had hearing deficiencies, vision and sound difficulties, and a huge mental imbalance – my mind and body had completely shifted. However, my purpose became very clear – I wanted to make a positive difference in the fashion industry, be a role model to the next generation and help others that have suffered a similar illness to mine.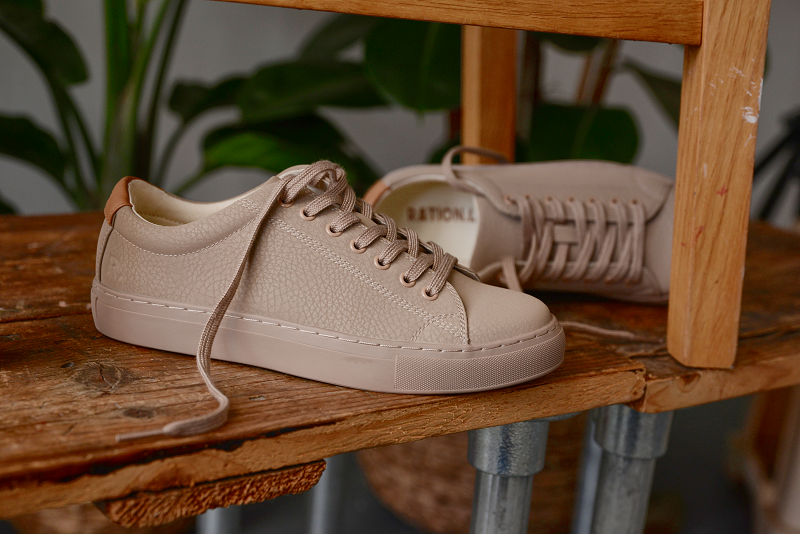 I wanted to create brands that promote a healthy and happy lifestyle, especially after what I went through. It just seemed like the right thing to do especially over lockdown; doing a walk every day needed some comfy shoes so I just developed them! I still suffer from daily challenges – short term memory loss, extreme fatigue, mental health, high anxiety and others, so it's important for me to support others and continue my mission of giving back by showing that even through adversity you can have hope.
You established Ration.L during the COVID-19 pandemic. What was this experience like and how did it shape your brand?
My company was born during COVID, which has spawned multiple ethical fashion brands built around the United Nations Sustainable Development Goals. It wasn't easy. We had to do all our shoots without models, all meetings were done digitally – we just had to make do with what we had. As a brand-new business, we had to juggle stock, accounting, photography, and logistics and develop partner relationships alongside building our website. I can't believe we did it! In one year we have quadrupled our turnover, so we must be doing something right.
What are your goals for the brand moving forward?
We want to grow; we are looking for some investment to take our brand to the next stage. We would like to explore wider markets to sell in and collaborate with more established footwear brands. The opportunities are endless!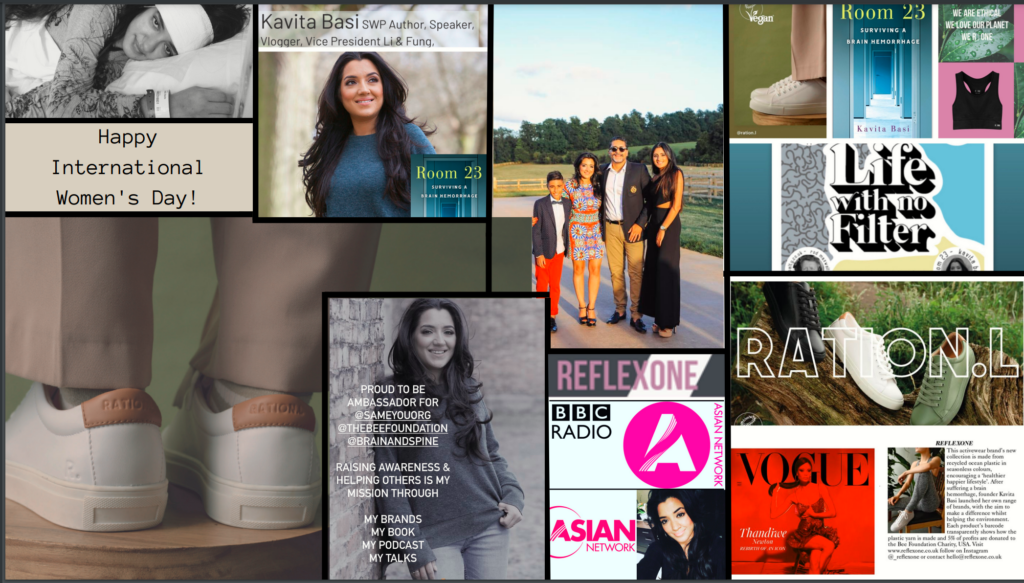 What inspired you to join the BFA?
I wanted to join a community that could help support Ration.L and allow me to connect/network with like-minded businesses. This will help us grow and understand the challenges in the footwear sector.
What are you doing outside of the footwear sector?
I released my book 'Room 23: Surviving a Brain Hemorrhage' in November 2018 and was a Finalist in the International Book Awards in the Spiritual-Inspirational category. I then went on to share my story and how to produce ethical fashion educating others through my YouTube, Instagram videos and podcasts. I've done talks at schools and universities, and I'm an ambassador for three amazing neuro charities: The Bee Foundation, Brain & Spine Foundation and Same You. Everything I do is connected to promoting a healthy happy lifestyle and giving back to the neuro community. Ration.L is only just one part of this amazing journey I am experiencing.
Ration.L is a brand of Jardin Living Ltd. Find out more about Ration.L via its website. Enquire about becoming a Member of the British Footwear Association or email us directly at info@britishfootwearassociation.co.uk.