Under the Marsh Footwear Brands umbrella is Rainbow Club – an occasion wear shoe brand led by Richard Marsh and his team. Having recently undergone a brand overhaul and with big plans for the future, we caught up with Richard to find out more.
With a story that spans 30 years, Rainbow Club is one of the world's leading hand-coloured shoe specialists. Its concept centres on a Colour Customisation process that transforms the blank canvases of satin shoes into precisely coloured occasion footwear.
There are around 280 colours to choose from in its Capsule Colour Collection, or customers can colour-match their handbag, dress or hat for a bespoke finish. Although it has built a solid reputation in the bridal space with wedding shoes, veils and handbags, its recent brand overhaul is repositioning the brand as an occasionwear specialist. 
This period of change is spearheaded by Rainbow Club managing director Richard Marsh, whose family runs Marsh Footwear Brands. His brother Philip looks after the nautical and country living-inspired brand, Chatham, and specialist private label sourcing company, Sterling & Hunt, which designs and builds footwear for high street retailers. 
A Colourful History
By the mid-1980s, the Stuart Marsh Family Retail business was established in the West Country. It ran retail stores, the A Bally franchise and a clearance concept, Shu Valu. But the dawn of the 1980s saw a burst in demand for fresh and vibrant footwear, and so the family team created Rainbow Club.
Richard Marsh recalls that "the 1980s were a riot of colour." But, he remembers, "no self-respecting retailer took risks with colours," largely because footwear was purchased in packs and bright colours risked being difficult to sell." But the family business could not ignore the growing calls from the wedding market.
He says: "We were having more and more mothers of brides coming in, waving their bright pink and blue hats, desperately trying to find footwear and handbags to match. So we focused on how we could embrace this opportunity for colour without having the risks that went with it."
The days of muted champagnes, golds and silvers were seemingly over. A solution was just across the pond. The Marsh family tracked down and purchased a new colouring system from the United States. Opting for satin as the optimum fabric for the dyeing process, they kept it simple for the trial, starting with 280 colours and a trio of shoes with either short, medium or high heels.
The Rainbow Club Bridal Evolution
Rainbow Club quickly expanded into Stuart Marsh footwear stores and, not long after, was available through the buying group Shoe Partners and, eventually, Carvela. "When we took on a distributor in 1990, four years later, they asked us whether our stain blank canvas shoes we were using to colour onto would make good wedding shoes," Marsh explains of the business' shift into the bridal market.
Although the brand was firmly rooted in colour and the customisation process, the benefits of stepping into the niche wedding footwear market were impossible to ignore. Marsh continues: "If you asked anyone what a wedding shoe was ten years ago, they would have said a satin-based product. Now, I think anything goes as the traditional wedding becomes less popular. However, we've chosen to remain very specialist in the satin proposition."
But there's another benefit to this satin canvas. "Our hand colouring offers an extension of the life of the wedding shoe and a recyclable proposition which [is] popular," Marsh explains. For example, a bride may wear ivory satin on her wedding day and then custom colour her shoes in bright pink or emerald green to wear them again. "Our aim over the last two years has been to modernise the brand and make it more appealing, not just to the mother of the bride who is traditionally buying into the hand-colouring, but to that younger consumer as well."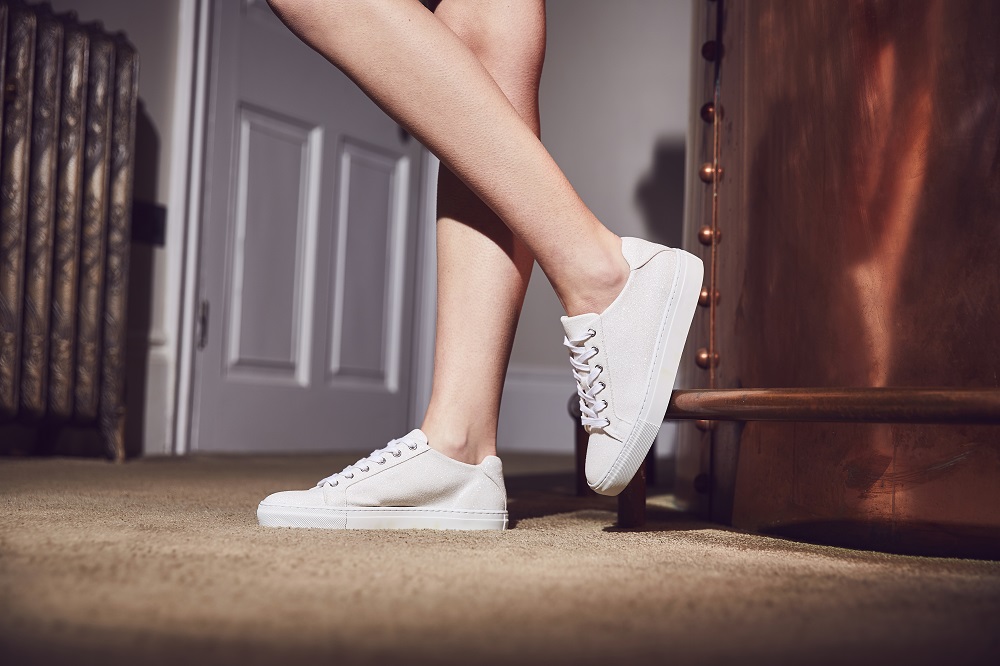 Taking Bold Steps
Richard is returning to Rainbow Club's colourful roots, rejuvenating the brand and reinventing its colour studio to move beyond bridal and into the world of occasionwear. "Before we rebranded, we had an old-fashioned logo, our boxes were a sort of pink candy-striped boxes, and I think we were perceived to be a little old-fashioned and a bit traditional," Marsh notes. "We have our niche, our specialism, and that's a wonderful thing, but at the same time, you don't want to get too pigeonholed." Having taken on a new designer who led the Jenny Packham LK Bennett collaboration, the brand has moved into more modern and aspirational designs accompanied by an entirely repackaged website and photography focused on lifestyle.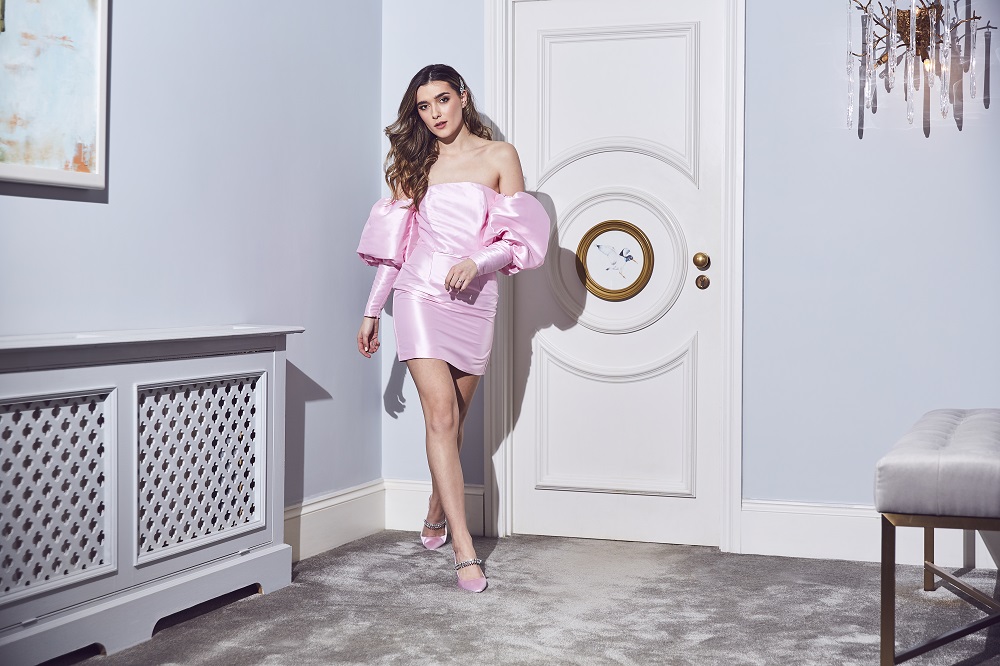 The pandemic changed consumer trends and demands across almost every industry imaginable. Luckily for Rainbow Club, its plans for a brand overhaul were already in motion by the time the pandemic hit.
Marsh explains: "We'd always talked about restructuring, so when our business got hit and our sales declined by 95% overnight, many of those plans were implemented very quickly." The family-run company reduced its footprint, streamlined its workforce from 45 to 25, and condensed its portfolio of limited companies to become Marsh Footwear Brands.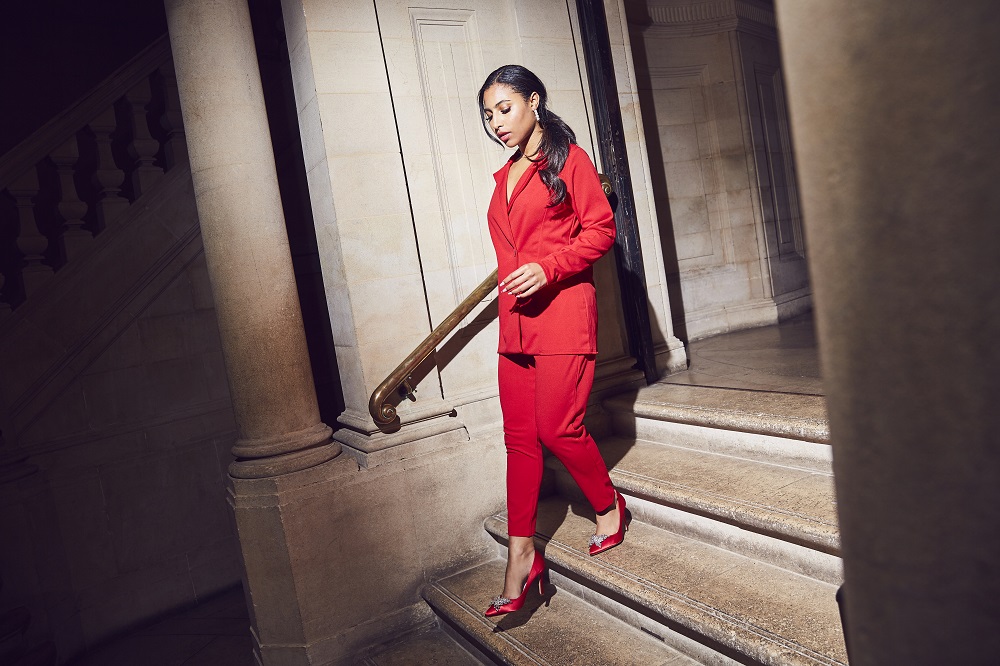 And the changes keep coming in many forms: "I look back four years ago and look at what we were spending on print advertising. We [now] don't spend on print advertising, it's all on pay-per-click, and we're investing in influencers. It used to be just giving influencers products. We're now spending money with influencers… It's exciting [and] incredibly fast-moving."
A New Rainbow Club Era
The expansion from bridal into occasionwear is a delicate process to navigate. Marsh says: "If you have gorgeous, non-satin and non-bridal products, they get lost in a sea of ivory shoes and lovely looking brides. It's quite off-putting to the person who doesn't want [shoes] for a wedding day. So we are embarking on a branding exercise in terms of how we can navigate this."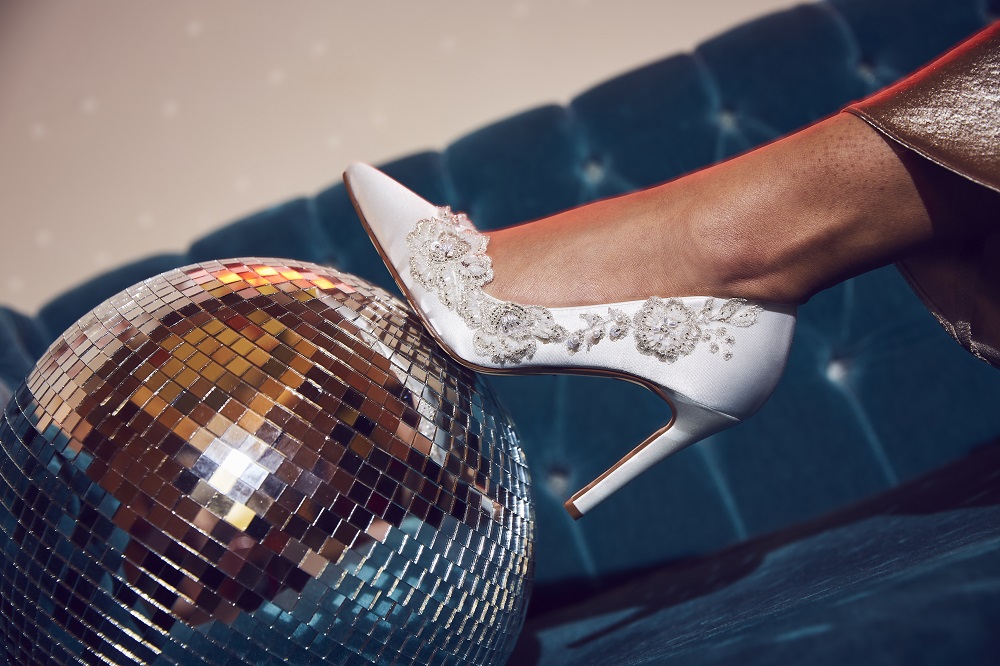 Having learnt and listened throughout the pandemic, this new phase for the brand is about making stylish changes whilst retaining its niche hand-dyeing USP. And the trends can be unpredictable. Having traditionally not done particularly well with sandals, suddenly, some of its sandals have become bestsellers. "I think following the pandemic, everyone was either in barefoot, slippers, Havaianas or trainers. People are feeling more comfortable on a block heel. "More and more people are getting married in marquees, fields, etcetera. Therefore, the stiletto heel is not quite so practical. However, the block heel is here to stay, so all our development going forward is [focused on] variously shaped block heels at various heights."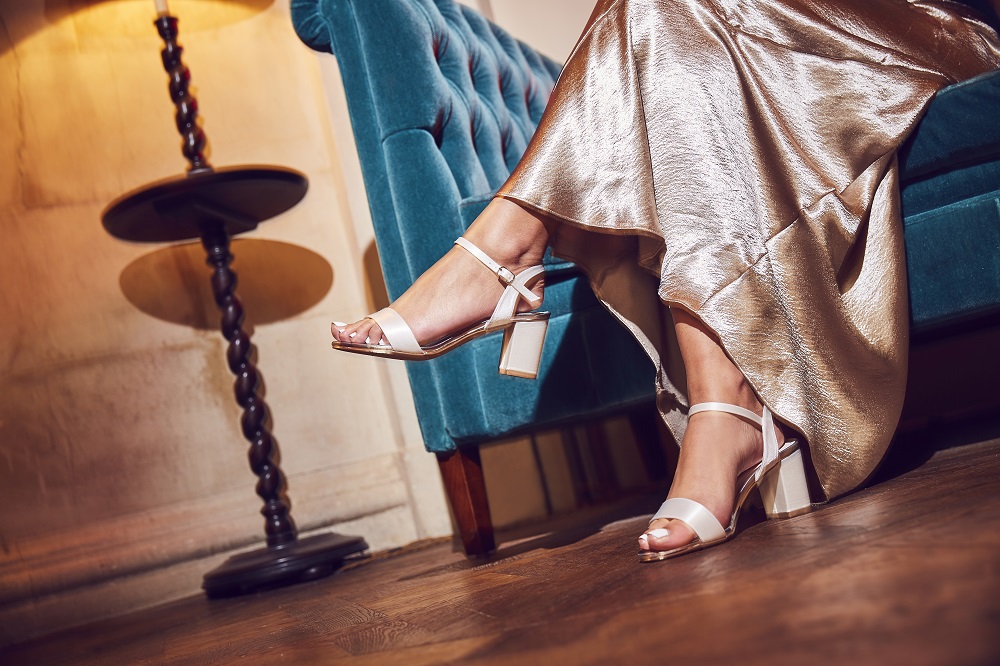 Although Rainbow Club is facing the inevitable challenges of rising living costs and global issues concerning supply chains and pricing, its longstanding history and close connections put the brand in good stead. "At Rainbow Club, we've worked with our factories for more than 20 years, we've got real confidence in the supply chain, we've got real confidence in our brands and our creative side."
Rainbow Club is returning to its roots whilst embracing a new audience, seeing a return of the colour explosion similar to its original inspiration in the 1980s. Since the pandemic, "people want bright colours, to express their joy and excitement for being able to go out and celebrate life again." Rainbow Club is well placed to help women celebrate, no matter what event or occasion they are stepping out at.
Find out more about BFA Member Marsh Footwear Brands here. Join the BFA as an Individual Member or Company Member to be part of a thriving footwear community. Discover more about our Networking Groups and Working Groups here.