Fourth-generation family bootmaker William Lennon & Co. is preserving countless shoemaking skills at its factory in the heart of the Peak District National Park. Recently, BFA CEO Lucy Reece Raybould and Business Development Manager Polly Lythall visited the company to learn more about its specialist manufacturing expertise.
William Lennon & Co. is the last remaining specialist heavy duty, safety, foundry and agricultural boot manufacturer in the United Kingdom. Established by William Anthony Lennon in 1897, the business continues to produce traditional leather boots in Stoney Middleton, Derbyshire, which was once a thriving area for bootmakers and repairers in the late 19th and early 20th centuries. Generations ago, the William Lennon team moved into an old corn mill with a working water wheel to power its activities. Today, there have been some changes to its three-floor premises, but the spirit of the place remains the same.
The company takes pride in its traditional practices, which is why it continues to use "methods and machines from a by-gone era," according to its website. It's particularly well-known for its 'Ruff-lander' safety boots designed for heavy graft environments such as building sites. Each pair is strictly made to order and arrives wrapped in waxed brown paper as an ode to their handmade, purpose-built nature.
What does a typical week at William Lennon & Co. look like? According to Director Libs Slattery, the business produces approximately 30 pairs of boots and resoles15 pairs per week. It sends shoes in sizes 4 to 18 as far as Japan and charges a modest £100-£200 per pair. A team of just eight people powers all this.
The History of William Lennon & Co.
To find out more about William Lennon is to dive deeper into the history of British shoemaking. For example, when electricity arrived at the business' home village in 1933, it no longer required its Ruston paraffin engine and could instead rely on faster, more modern machinery. The former was donated to the Northampton Museum of Shoemaking.
By the 1950s, changes to safety legislation meant that handmade leather-soled boots could no longer be worn in industrial environments, and many of William Lennon's machines went unused for decades. Of course, it found ways to adapt, but the business never went down the route of 'mass production'. As its website explains, William Lennon & Co. produced 600 pairs of safety boots weekly in the 1960s. Despite sounding like a large number, this made the business one of the UK's smallest manufacturers in this period.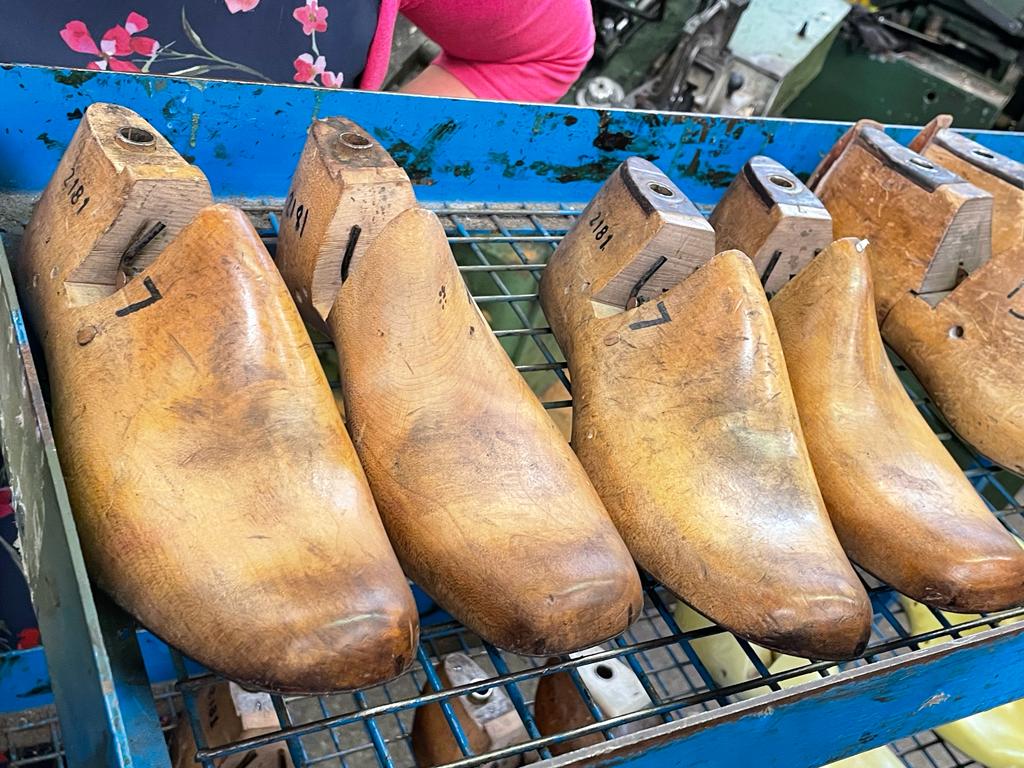 The late 1980s saw the rise of cheaper imports and led to a gradual slowdown in UK manufactured footwear. William Lennon eventually became one of only two remaining companies in the UK to make safety footwear using the vulcanising method (the other closed its doors in 2010). Today, it is the only UK manufacturer able to produce vulcanised soles and the external steel toe-cap Engineman's boot.
Traditional Manufacturing Processes
Around 200 techniques and processes are involved in making a pair of William Lennon boots, and all are completed by hand. Arguably its most unique method is attaching soles to boot uppers using brass wire screwing machines; William Lennon owns three of only four remaining machines globally, with the fourth in New Zealand. This technique pre-dates Goodyear welted construction and results in a tougher shoe for all-purpose activity. Elsewhere, William Lennon & Co. also produces traditional hill and shepherd's boots, which have a built-in rocking action in the sole to make walking up and down hills easier. And when it's not making boots, it also fashions a small range of traditional leather cycling shoes designed for toe clips and cages.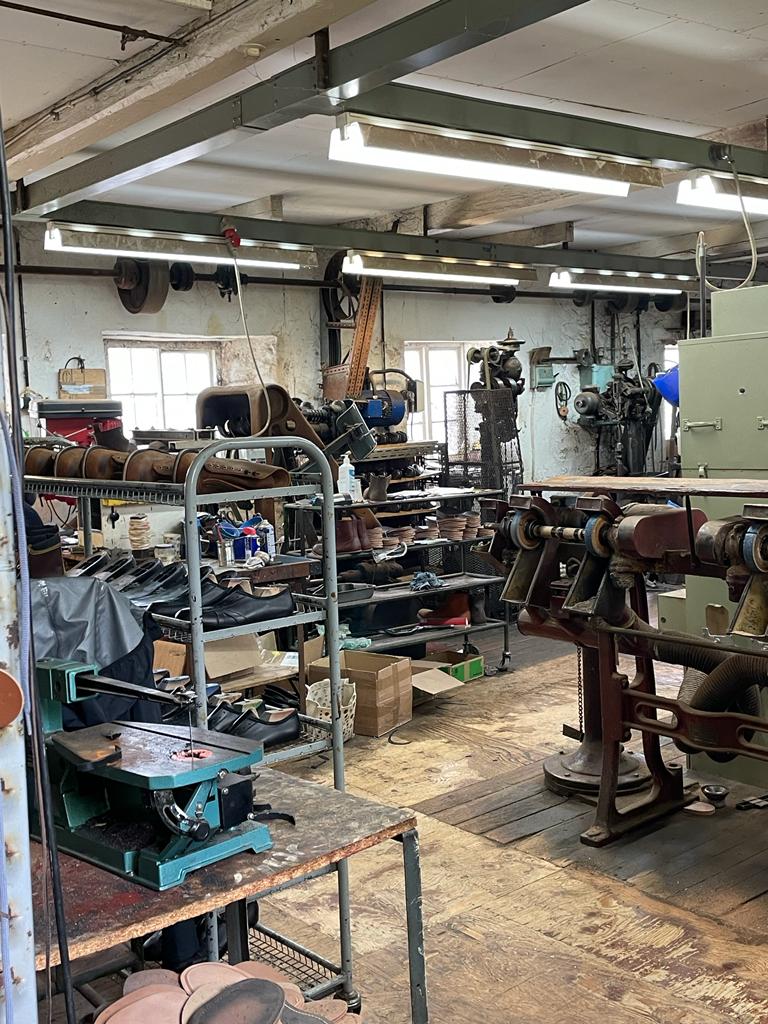 Historical Reenactment Boots
Another interesting facet of the William Lennon business model is the production of "authentic WWI replica B5 boots". As its website explains: "The B5 boots came about after a chat with a local who belonged to a re-enactment society that was fed up with uncomfortable attempts at replica boots from overseas. Here in the factory, the original 2181 square toe lasts and knives used during the war to repair the boots had been stored for over 80 years. We dug them out and cleaned them off."
Following the success of its prototype replica B5, William Lennon added the boot to its permanent collection and expanded its offering to include WWII ammunition boots and a version of the Canadian Mark V combat boot. In recent years, they have been featured for historical accuracy in television shows such as Downton Abbey.
The William Lennon & Co. Family
William Lennon had nine children with his wife Charlotte Goddard, and five of them joined the business, Percy, Arnold, Sydney, Ebeneezer and Lillian. Arnold's son, William Leslie Lennon ('Les'), joined the company in 1966 to work alongside his father and uncles, and after a handful of falling-outs and retirements, Arnold and Les handled the business on their own. Today, the business is led by the fourth generation and William Lennon's great-granddaughter Libs Slattery and his great-grandson, Dan.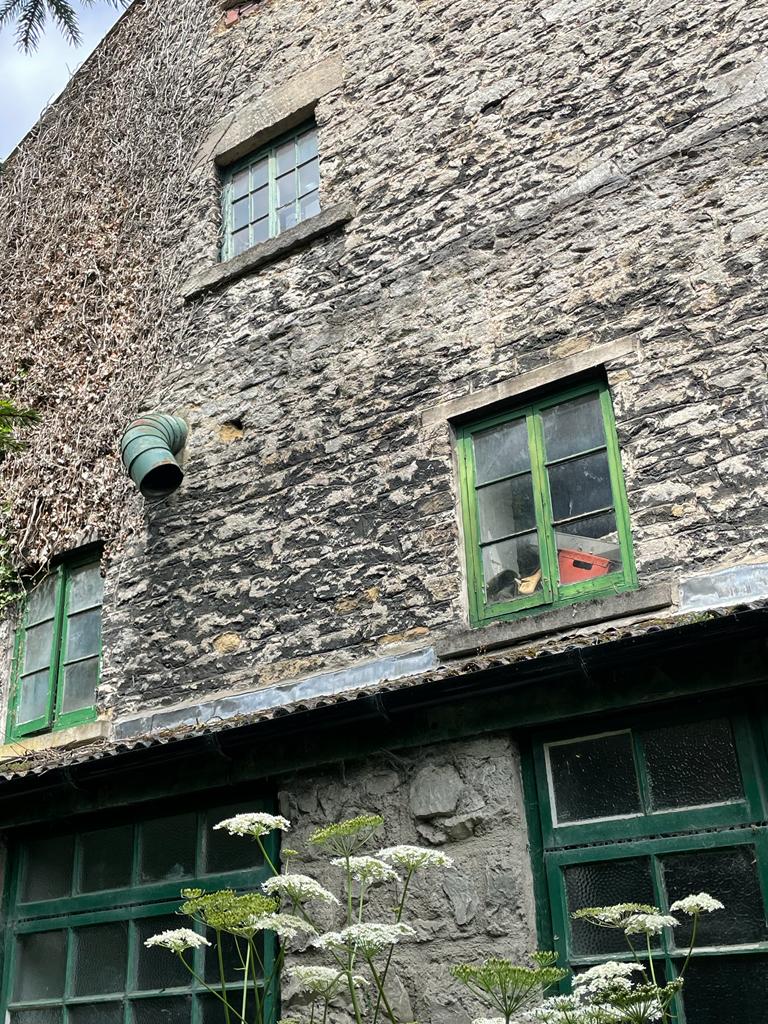 In fast-changing times, customers are once again appreciating items that are British-made, traditional, handcrafted and built to last. In the last 20 years, William Lennon & Co. reports a "big move back towards traditional 'retro' footwear and products that are entirely 'Made in England". This puts the business in a strong position and will help to ensure it maintains its 'national treasure' status for many generations to come.
Find out more about William Lennon & Co. via the company's website and its BFA Member Profile here. BFA Membership is available for individuals, SMEs and large-scale businesses. Find out more by speaking to the BFA team.